Our website has affiliate links. If you buy something through one of those links, you won't pay a penny more, but we'll get a small commission. Thanks!
Daily Deal
A Great Deal Every Weekday!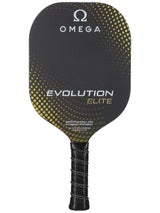 50% Off
Engage Omega Evolution Elite Pickleball Paddle
Celebrate the start of the holiday season & save big on your favorite pickleball paddles from Gamma, JOOLA, Engage, and more!